Last week I posted an article about how to use to two FREE web 2.0 services to create online sign-up forms for parent-teacher conferences, classroom volunteers, and so on.
Google recently updated their FREE calendar that is included with their Gmail (email) service. Using Google's new "Appointment Slots" feature in their calendar allows you to create appointment slots that people can sign-up for. This would be great help for parent-teacher conferences as well.
Watch the video below to see how easy it is to set-up appointment slots.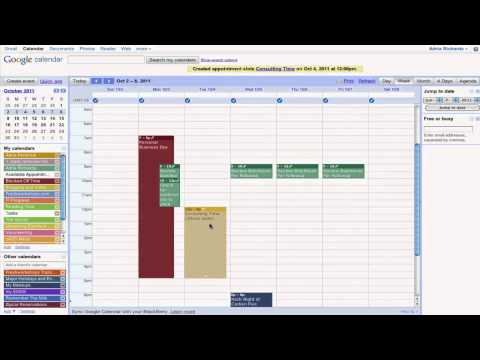 Successful parent teacher meetings, parent teacher conferences, and parent teacher interactions of all kinds depend on having an effective relationship with parents. SMART is a step-by-step process that successful teachers use to establish effective parent teacher relationships. Are you interested in learning more about establishing effective parent teacher relationships? Click on the link below to learn more about SMART.